Nagarjuna Raju Saraswathi- Administrator-contact for further information.
Ph: 012891000 Mobile: 0868448412
"'The doctor of the future will give no medicine, but will interest his patients in the care of the human frame, in diet, and in the cause and prevention of disease''-Thomas Edison.
Would you like to improve your health and overall wellbeing naturally with the help of an integrated program including lifestyle medicine, Modern approaches to coaching and  motivation . Ayurveda and yoga are also incorporated in the program. If you answered "Yes!" – congratulations! You landed on the right page.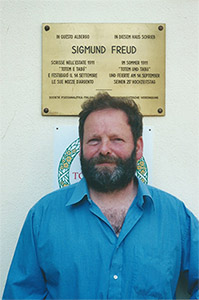 Senior Health Coach- 30yrs Experience
Des O' Mahony, I have many years experience of helping people to actualise their potential. I am a counsellor and coach in a Community Training Centre. I counsel and coach young people who have left school and are finishing their education in a vocational setting. I work with groups and individuals. I am a member of the Irish Association for Counseling and Psychotherapy (I.A.C.P.) I is a graduate of the DCU course in clinical supervision and a master practitioner in Neuro Linguistic programming (NLP) with an emphasis on Coaching. Coaching  should be enjoyable and immediately useful. Everybody has their own way of doing things and the coach's mission is to help the person find that way and what they want to achieve. This often means discovering ways of increasing their confidence and motivation. Together with Dr. Raju, I offer an integrated framework for establishing and maintaining wellness and health in all aspects of life.
Our approach has proven its effectiveness in arrange of conditions including anxiety, stress and emotional problem.
Doctor's Profile-
Dr.Nagarjuna Raju Saraswathi
book appointment 012891000
Let me introduce myself first. My name is Raju and I've been practicing as a health and wellness consultant in Ireland for almost 15 years. I was awarded a degree in Yoga, Naturopathy and Ayurveda at Gandhi Naturopathic Medical College, Hyderabad. With my passion for this topic and desire to grow in my expertise as a professional, I continued my education at Trinity College, Dublin. It has been an exciting journey, undertaking research on relaxation techniques and pain management under the guidance of Professor Gabrielle Mc Kee. from my knowledge and experience I am keenly aware of the detrimental  effects of stress and anxiety  on us all in these troubled times. My approach is holistic and combines the best of eastern practice and current science.
I continue my studies and completed Health and wellbeing coaching with modern medical approach to help the clients through motivation, self regulation , Mindfulness meditation and lifestyle medicine from one of the prestigious university Royal college of Surgeons Ireland(RCSI).
I honestly believe that creating a healthy lifestyle is an art, that should be filled with joy and positive vibes rather than harsh restrictions and desperate denial. I am delighted to guide you on the way to a healthier and balanced lifestyle by offering you viable alternatives to traditional medicine and scientific western Medicine. Our natural treatment choices are not only safe and effective but also easy to incorporate into your daily life or complement your current medical treatment.
We all know how busy and exhausting modern life is, that is why Om Health and Wellness Centre provides relaxing holistic treatments that could help to relieve stress in your body and mind. With the help of ancient Yoga, Ayurveda, Acupuncture and Naturopathic practices, Dr.Raju will show the way to healing your body and calming your mind in stressful times.
All the therapies are customised and aim to meet the client's individual needs. You can also join our exclusive Therapeutic Yoga workshops or book an individual session. Now also available online via Zoom.

Yoga & Natural Therapies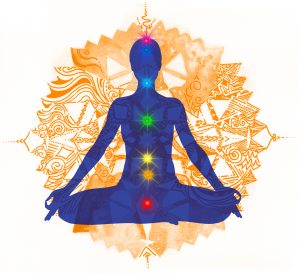 Yoga and Natural Therapies practiced at Om Health and Wellness Centre combine a perfect blend of traditional wisdom and rational scientific approach. As a branch of holistic medicine, Yoga and Natural Therapies aim to provide more knowledge and tools needed to maintain our health and well-being. Finding the balance between physical body health and state of mind is not an easy task, and our mission is to guide you in achieving this essential balance, bringing joy and harmony to your life.
The ancient concept of holistic health is known all over the world. In Europe it is practiced as Naturopathy, in China as Acupuncture, in India as Yoga and Ayurveda. Natural therapies combine all the knowledge from different cultures into one well-structured system. We are passionate in helping you discover your way to a happy and balanced life.
Remember: it is never too early or too late to work toward being the healthiest you!
Natural Medicine
Natural medicine is a holistic health care science that focuses not only on the prevention of disease but also addresses solutions to chronic conditions. Om Health and Wellness Centre is dedicated to practicing this eastern ancient system in its pristine form by integrating the knowledge of modern medicine combining diagnostics, physical therapies and scientific research tailoring the treatment and healing modalities with the traditional Vedic wisdom of Natural Medicine specifically to you. (In short: Naturopathy, Ayurveda, Acupuncture, and yoga).
The Natural medicine of ancient times teaches us that all suffering in life is due to the violation of natural law, either knowingly or unknowingly. Natural Medicine generously gives the guidelines to live life in accordance with the laws of nature, thereby preventing illness and unhappiness in life. These guidelines are simple tools to maintain balance. Lifestyle, diet, knowledge of herbs, and behaviour are mapped out for everyone according their unique body-mind type.
Modern day society has primarily been focused on addressing disease when the symptoms have already manifested. Natural medicine approach focuses on the root cause of the health problem and solves it through effective natural procedures. Through rejuvenation and detoxification therapies, herbal medicine, diet, and lifestyle changes, chronic conditions such as Diabetes, Arthritis, Irritable Bowel, High Blood Pressure, Painful Joints, Constipation, Chronic Fatigue, Insomnia, Depression and Anxiety can be effectively addressed.
Yoga
Yoga is ancient Indian Vedic science and way of life. Yoga is fundamentally different from conventional medical practice and its approach to health care. Yoga aims to treat illness by improving health on all levels simultaneously and restore inner harmony. Yoga also helps prevent the occurrence of such ailments by improving our general health and making us less accident prone.
Misconception about Yoga
Yoga is NOT only for the flexible and fit.
Yoga is NOT only for the those in good health.
Yoga is NOT religion.
Yoga is a strong & systematic ancient natural technology which improves the body, understands the mind, and frees the spirit. Yoga offers several tools that can help overcome one of the chief factors undermining the health and wellbeing of many in the modern world. Dr.Raju trained in yoga, Ayurveda and naturopathy. As a physician he will help you according to the ailment, practising the yoga asana (stretching), Yoga breathing techniques, Bandhas (blocks), Mudras and meditation.
Please contact Dr.Raju directly for information on his private yoga wellness classes tailored specifically to your needs via zoom, which you can simply participate in from the comfort of your own home.
---
Acupuncture is a form of treatment that involves inserting very thin needles through a person's skin at specific points on the body, to various depths.
Traditional Chinese medicine explains that health is the result of a harmonious balance of the complementary extremes of "yin" and "yang" of the life force known as "qi," pronounced "chi." Illness is said to be the consequence of an imbalance of the forces.
Qi is said to flow through meridians, or pathways, in the human body. These meridian's and energy flows are accessible through 350 acupuncture points in the body.
Inserting needles into these points with appropriate combinations is said to bring the energy flow back into proper balance.
These include:
High and low blood pressure
Painful periods
Menopause
Fertility
PCOS
Allergies
Morning sickness
Rheumatoid arthritis
Sprains
Tennis elbow
Sciatica
Reduces risk of stroke
Fibromyalgia
Neuralgia
Benefits
Performed correctly, it is safe.
There are very few side effects.
It can be effectively combined with other treatments.
It can control some types of pain.
It may help patients for whom pain medications are not suitable.
disposable, sterile needles. As each needle is inserted, the patient may feel a very brief stinging or tingling sensation. Acupuncture is usually relatively painless.
The needles will stay in place for between 5 and 30 minutes.
Wellness Programmes
Stress Relief
Well-designed stress management programs with natural medicine and evidence-based therapies for those working in stressful environments.
Stress management programs are suitable for Executives, Bank officials, IT professionals, Teaching professional, Students etc, and those restructuring their lifestyles to work from home.
These are truly stressful times we live in. Body, Mind, and Spirit are all subjected to the ravages of day-to-day stress. Worries about security, economic difficulties, emotional trauma, and stressors like these can take a toll on health and longevity if not addressed in a timely fashion.
To be effective in treating stress, it is important to be specific. With the Natural medicine (Ayurveda, Naturopathy, Yoga therapy and Acupuncture) approach, we always try to target the etiological (causal) factors and then bring that area into balance. But we are careful not to create imbalance in other areas that may produce negative side effects.
There are three different manifestation of day-to-day stress from the perspective of natural medicine- mental, emotional, and physical. Each requires different approaches and therapies.
Yoga for stress related psychosomatic disorders
You can learn how to use yoga to alleviate:
Tension & Anxiety (Exam or work).
Panic attacks
Mood swings
Reduce cramps, improve concentration, and improve sleeping patterns.
Please contact Dr.Raju directly to discuss his new wellness zoom package aimed to assist those re-structuring their lives, creating new routines and managing their work days from a new environment. These simple steps will reduce stress, improve concentration and clarity, promoting optimal productivity.
Spinal Health
Autonomic nervous system disorders account for 80% of chronic diseases caused by spinal problems and with customised therapies (herbal massages, gentle manipulation, yoga therapy, chi therapy etc,.) they can be prevented, controlled, and treated.
Symptoms of spinal problems include:
Cervical (Neck) vertebrae – Migraine, Insomnia, Dizziness, Ear Inflammation, ringing noise in the ear, high blood pressure, sore throat, myopia etc
Thoracic (Middle Spine) vertebrae – Swelling thyroid, hardened neck muscles, stiff neck, pain in upper body nerves, numbness, lack of strength, Sathamma, heart disease, liver disease, diabetes, allergies, inflamed kidneys, arthritis, rheumatism, hardening of the arteries, poor immune system function.
Lumbar (lower) vertebrae – Constipation, dysentery, varicose veins, period pains, sciatica, painful knees, difficulty urinating, too-frequent urination, weak legs, painful soles of feet.
Sacrum: Different leg lengths, Bladder inflammation, tilted womb, haemorrhoids, difficulties getting pregnant.
Herbal Weight loss & Detox
Weight loss is achieved through a scientific dynamic yogic exercise program and herbal therapies designed to suit all age groups.
Practical and realistic healthy eating plans, modification approaches are possible for results of 2 to 4kgs weight reduction per month.
Modified approach for patients with co-morbidity like osteoarthritis, diabetes mellitus, hypertension etc.
Please contact Dr.Raju directly for information on his Herbal Weight Loss & Detox wellness zoom programmes, which you can simply participate in from the comfort of your own home.
---
Book your appointment
First visit 75min/€75
Detailed Consultation and Therapy
Follow up tailored Treatment 45 min/€60.
                                                       60min/€70.
                                                        75min/€80.
                                                        90min/€90.
Packages: Buy 5 sessions get one free.
Walk in yoga session €20 and buy 10session €120.
One to one(Personal) yoga therapy session one hour €50.
Family yoga session one hour 2-4 members €70.
Yoga and Ayurveda work shop 60mins/€ 30.