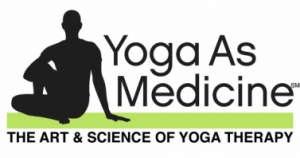 Yoga is ancient Indian Vedic science and way of life. Yoga is fundamentally different from conventional medical practice and its approach to health care. Yoga aims to treat illness by improving health on all levels simultaneously and restores inner harmony. Yoga also helps prevents the occurrence of such ailments by improving our general health and making us less accident prone.
Misconception about Yoga
Yoga isn't only for the flexible and fit.
Yoga isn't only for the those in good health.
Yoga isn't religion.
Yoga is strong & systematic ancient natural technology to improve the body, understand the mind and free the spirit. Yoga has a number of tools that can help overcome one of the chief factors undermining the health and well being of many in the modern world. Dr.Raju trained in yoga, ayurveda and naturopathy. As a physician he will help you according to the ailment, practising the yoga asana (stretching), Yoga breathing techniques, Bandhas (blocks), Mudras and meditation.
Consultation: Through a detailed personal consultation and health evaluation Dr. Raju will create a personally tailored program to suit your needs. This will include:
Diet, nutrition and life style suggestions.
Motivational interviewing and Confidence building with coaching.
Advice regarding beneficial natural herbs and therapies.
Simple tips for everyday life to assist in improving your health and well-being.
Recommendations on healing Ayurveda treatments, Natural therapies and Acupuncture.
Suggestions for relaxation methods, such as meditation,yoga techniques and yoga therapy.
Introductory consultation & therapy offer only Euro 70/75minutes
This consultation also includes an initial treatment. During this session Dr.Raju will provide advise regarding the most beneficial treatment for your particular needs. This may be a yoga therapy, Natural remedies or massage or acupuncture any combination of these.
Finding the root cause with Pulse/Dosha analysis/Tongue analysis
Herbal prescription
Nutrition/Diet/Recipes
Manipulative Therapies: Massage/Acupressure/Reflexology
Acupuncture
Hydrotherapy: Colonic hydrotherapy (Irrigation), spinal bath, Hip bath etc.
Chromo Therapy: Far infrared hot house and color therapy
Yoga Therapy:                                                                                                                                                                                                                                                Hatha Yoga, Therapeutic yoga, Pregnancy yoga and Yoga for students group session and one to one asana (postures), Pranayama( Breathing technique's) and
Mindfulness meditation.
Food allergy test/M.E.A.D Test
All therapies and treatments are customized and tailored to each individual.
---
Book your appointment
First visit 75min/€75

Detailed Consultation and Therapy

Follow up tailored Treatment: 45 min/€60.
                                                  60min/€70.
                                                   75min/€80.
                                                    90min/€90
Packages: Buy 5 sessions get one free.

Walk in yoga session €20 and buy 10session €120.

One to one(Personal) yoga therapy session one hour €50.

Family yoga session one hour 2-4 members €70.

Yoga and Ayurveda work shop 60mins/€ 30.