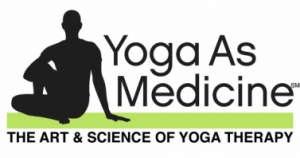 Yoga is ancient lifestyle medicine and now new scientific medicine also advise yoga as a medicine to treat physical, psychological, emotional health problems.Yoga is ancient Indian Vedic science and way of life. Yoga is fundamentally different from conventional medical practice and its approach to health care. Yoga aims to treat illness by improving health on all levels simultaneously and restores inner harmony. Yoga also helps prevents the occurrence of such ailments by improving our general health and making us less accident prone.
Misconception about Yoga
Yoga isn't only for the flexible and fit.
Yoga isn't only for the those in good health.
Yoga isn't religion.
Yoga is strong & systematic ancient natural technology to improve the body, understand the mind and free the spirit. Yoga has a number of tools that can help overcome one of the chief factors undermining the health and well being of many in the modern world. Dr.Raju trained in yoga, Ayurveda and naturopathy. As a physician he will help you according to the ailment, practising the yoga asana (stretching), Yoga breathing techniques, Bandhas (blocks), Mudras and meditation.
---
Book your appointment
First visit 60min/€80

Detailed Consultation and Therapy

Follow up tailored Treatment: 50 min/€70.
                                                  60min/€80.
                                                   75min/€90.
                                                    90min/€100
Packages: Buy 5 sessions get one free.

Walk in yoga session €20 and buy 10session €150.

One to one(Personal) yoga therapy session one hour €60.

Family yoga session one hour 2-4 members €70.

Yoga and Ayurveda work shop 60mins/€ 30.
---
YOGA TIMETABLE
Day and Time

Click and Book your yoga session for total health management
Improves energy, relieves stress and anxiety, brings overall positivity.
We offer yoga for men and Students also.
Online sessions Available.

Class type

Benefits:
Dr Raju is qualified in yoga as a doctor. His approach is tailored with a therapeutic approach. Yoga is based on ashtanga Yoga with stretching, breathing,Cleansing and Meditation.
Monday 6.30am Online/Offline
Pre-dawn Yoga

''Start the day with positive vibe''.
Highly recommended for working professional for every day challenges and tasks.

Good for positivity for the whole day and Week.

Improves Energy Focus and productivity.

Tuesday 6.30pm to 7.30pm
Gentle yoga for seniors

Improves balance
Prevents and control inflammation.
Strengthens the joints and ligament.
Improves focus, concentration and memory.

Wednesday-6pm to 7pm.
Dynamic Yoga''Go home with positivity and happiness''

To improve the total fitness, treat wear and tear.
Flexibility and strength
Weight loss

Thursday 7pm to 8pm
Yoga Kriya
Specific For Desktop Users.

Helps to anxiety and Stress
Improves sleeping/Insomnia.
Rejuvenates eyes & eye sight.
Helps to improve focus & concentration.

Friday 10am to 11am
After School
 For heathier digestive system, Weight loss,Daily life anxiety and Stress, Detox and Inflammation
Saturday

12 to 1pm-yoga for Men

1 -2 pm Yoga for students

Dynamic yoga for sports and flexibility.

Specially designed for sports and fitness enthusiastic.
Helps to improve focus
Prevents from injuries
Increases the flexibility